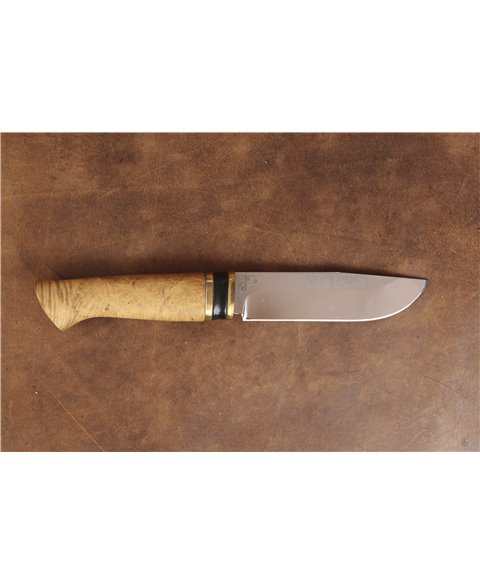 Hunting knife – Black locust thorn
Unique hunting knife from the workshop of the artistic blacksmith Jan Šerák.
The blade's raw steel structure is left unaltered which contrasts with polished high grinding that
guarantees excellent cutting characteristics. The handle is composed of brass rings, interspersed
with buffalo horn and ended with a piece of locust wood with burl texture.