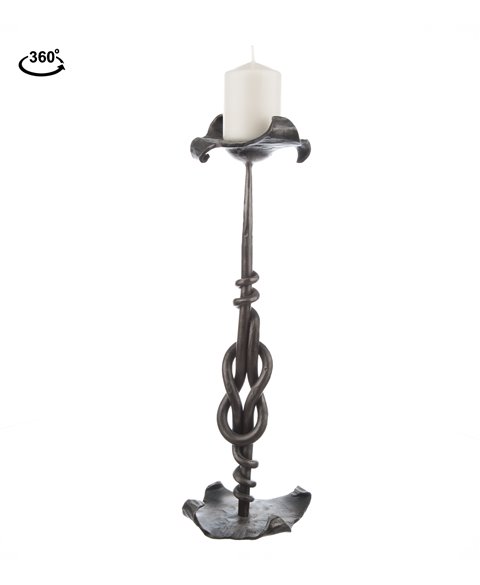 Wrought candle-holder Figure Eight
Hand-made, wrought candle-holder with a distinctive decoration in the shape of Figure Eight belay.
Not only for the fans of climbing.
This metal candle-holder is a beautiful example of artistic smithery. It is made by the artistic blacksmith Petr Novotný.
It is best to use large candles with this candle-holder.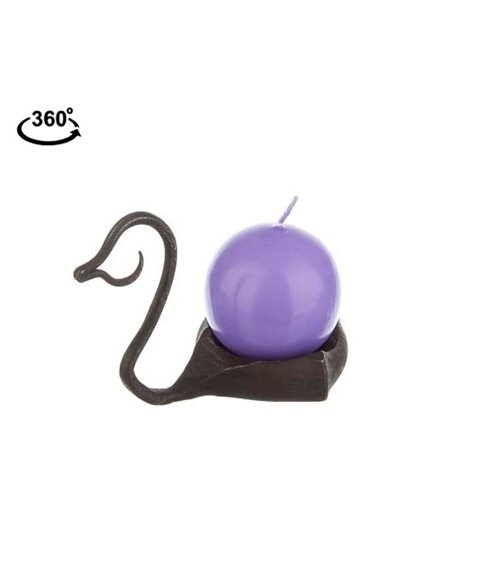 Wrought Candle Holder Swan
Elegant hand-made wrought candle-holder in the shape of a swan from the workshop of the artistic blacksmith Petr Novotný.
Spice up your interior with a unique metal candle-holder.
The candle is not included in the package.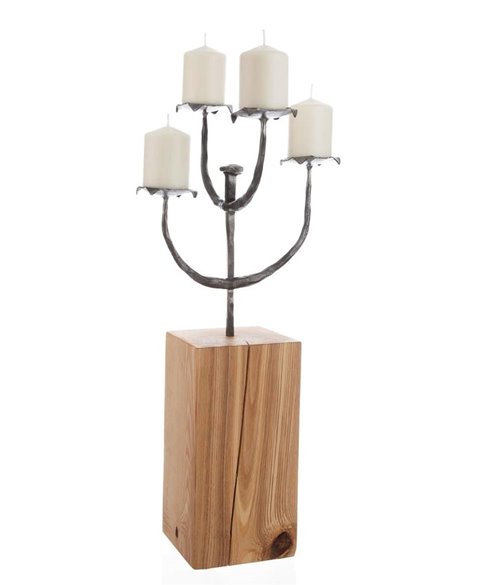 Two-branched Candelabrum
Two-branched candelabrum with a base made of massive, manually polished piece of ash.
The metal part of the candle holder is a handiwork from the workshop of blacksmith Petr Novotný.
Candles are not included.