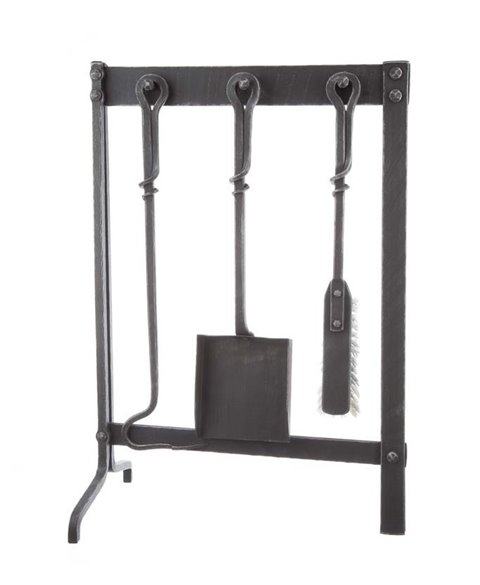 Fireplace equipment – tripod
Fireplace equipment set made by the artistic blacksmith Jan Šerák.
This fireplace equipment is highly practical and it has a unique design at the same time.
The hooks on which hang the individual parts of the set are widened at the end; in order to prevent these parts from falling of its own accord.
The handle of each tool is decorated with a beautiful spiral ornament.
The combination of two high-quality paints create beautiful patina effect.